Going to College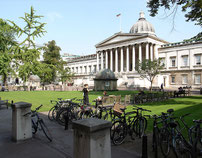 Knowledge, Skills, and More Opportunities
If you go to college, you'll gain information and skills that you'll use for the rest of your life, no matter what career you chose. College enables you to:
Expand your knowledge and skills.
Express your thoughts clearly in speech and in writing.
Grasp abstract concepts and theories.
Increase your understanding of the world and your community.
What This Means for You
These benefits may sound great on their own, but college also has some very practical benefits:
More Job Opportunities:  The world is changing rapidly. More and more jobs require education beyond high school. College graduates have more jobs to choose from than those who don't pursue education beyond high school.
Earn More Money:  A person who goes to college usually earns more than a person who doesn't. This information is based on the U.S. Census Bureau's 2007 median earnings for full-time workers at least 25 years old.  Annual earnings, based on degree, are: high school diploma, $32,500; associate's degree, $42,000; bachelor's degree, $53,000; master's degree, $63,000; and professional degrees, $100,000+. 
Why Not Go to College?
Many students are unsure about going to college, for many reasons. Here are five we've heard before, and why they don't hold water.
1. I can't afford it.
Most students get financial aid to help pay for college, and most aid is based on need. This means that the less money you have, the more aid you might get.
2. Nobody in my family has ever gone.
Being first can be hard. For instance, you may have to explain to the family why college is important to you. On the other hand, being first is likely to be a source of pride, for you and for your family.
3.  I don't know what I want to do with my life.
Join the crowd. Thousands of college freshmen haven't decided on a major or on a career. College gives you the opportunity to learn more about what's out there. You'll be exposed to a variety of academic subjects, people, and new perspectives.
4. College is too hard for me.
Most students think college will be too hard for them. Keep in mind, all colleges offer tutoring and student support. As confident as some students seem, no one goes to college knowing everything—if they did, why would they go?
5. I just won't fit in.
Most colleges have students from many backgrounds. To get an idea of what to expect, explore colleges with College Search, or better yet, visit in person. Be sure to ask about the make-up of the student body, and if they have clubs and activities that you're interested in joining.
It Doesn't Have to Be a Four-Year College
If you're not sure about college, or which college, consider attending a community college. Community colleges are public, two-year schools that provide an excellent education, whether you're considering an associate's degree, a certificate program, technical training, or plan to continue your studies at a four-year college.
Find Colleges
Browse colleges with our A to Z College Search listings or search for colleges state-by-state.
Your school counselor is one of your best resources as you plan for college. Your counselor has information about admissions tests, college preparation, and your education and career options. Here are some basic questions to help get your conversation started:
What are the required and recommended courses—for graduation and for college prep?
How should I plan my schedule so I'll complete them?
Which elective courses do you recommend?
Which AP

®

courses are available?
When is the PSAT/NMSQT

®

going to be given here?
Is this school a testing center for the SAT

®

, or will I need to go somewhere nearby?
Do you have any after-school or evening sessions available for college planning, or the SAT?
Do you have college handbooks or other guides that I can browse or borrow? Do you have a copy of the free SAT Preparation Booklet™, which has a practice test in it?
What activities can I do at home and over the summer to get ready for college?
What kinds of grades do different colleges require?
Are there any college fairs at this school, or nearby?
Where do other kids from this school attend college?
What are the requirements or standards for the honor society?
Can you put me in touch with recent grads who are going to the colleges on my wish list?
Do you have any information to help me start exploring my interests and related careers?
If my colleges need a recommendation from you, how can I help you know me better, so it can be more personal?
Are there any special scholarships or awards that I should know about now, so I can work toward them?
Can I see my transcript as it stands now, to see if everything is as I think it should be?
Do you have any forms I need to apply for financial aid?
How does our school compare to others, in terms of test scores and reputation?
Reality Check
Your school counselor may be the most wonderful and accessible person on the planet, or may be juggling a thousand students and barely know your name. So remember that the person who has the biggest stake in your academics is you. It's up to you to stay on top of opportunities and deadlines, to take control of your future.