Welcome to Cape Tech's Library Website!
You choose Whirligig by Paul Fleischman as your One School, One Book!  

Resources to help you succeed: 
* How to build a whirligig
Print and digital resources
* Resources for the book
Get your copy from CLAMS (your local library), download on your device, or buy from your local bookstore , Amazon or Barnes and Noble
Read "Paper Towns" by John Green!
Interview with John Green About "Paper Towns"
The library is no longer just about books.  We are your doorway to all forms of media, including movies, music, internet, and social networking.  Especially in our digital age, we hope to help connect you to the information and entertainment you seek.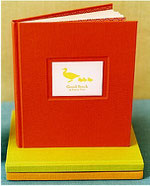 The Cape Tech Library website is student and faculty directed.  If you don't see something here that you want to see, Contact Us, and we will consider your suggestion.  Suggestions can be about anything, not just books.  We'd love to know what websites and social media you are using.